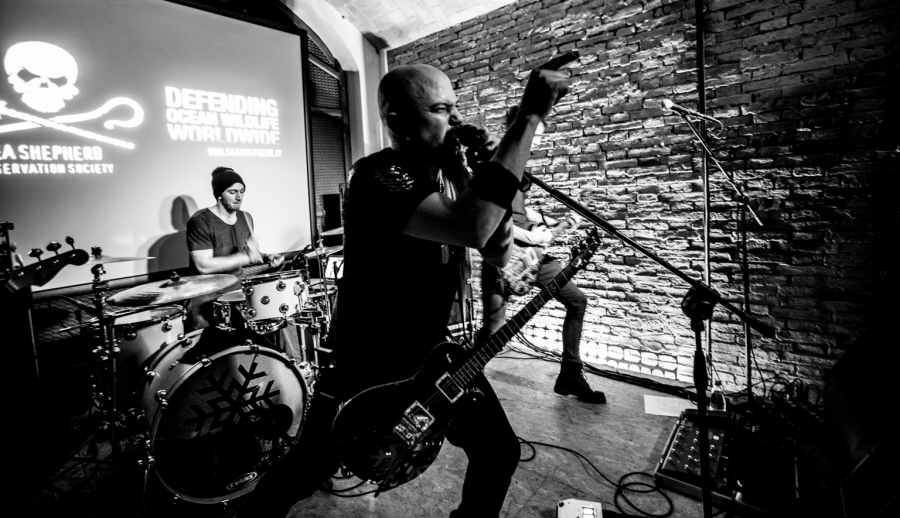 Gabriele 'Rusty' Rustichelli (born August 7, 1977) is an Italian musician and singer-songwriter, best known as the lead guitarist and frontman of alt-metal band Klogr.
He is a founding member of the band, with Californian former bass player Todd Allen.

With guitar playing influences spanning such artists as Mark Tremonti, James Hetfield, Jerry Cantrell, Adam Jones, Rusty's voice is a versatile tool playing within a 3 octaves range between growl and high pitch melodic tunes.
Rusty started playing in rock bands in 1991, mainly as a rhythmic guitarist and vocalist.

He ameliorated his musical studies through a three years experience at the Bologna Music Academy.

In 2004 Rusty founded an independent recording company "Zeta Factory" beginning his path as a music producer.

He has self or co-produced all the records published from 2011 with Klogr.

In some cases with the collaboration of other artists, such as the Canadian guitarist Logan Mader (Machine Head, Soulfly) and Maki (Lacuna Coil) on the EP 'Till You Turn'.

Being the soul and the hub of Klogr, Rusty believes in the evolution of the band's sound through the contributions of different musicians.

Rusty is also a Sea Shepherd activist and is often writing songs in support of this international marine conservation organization.

Rusty's devotion to music started when he was 14 years old, after seeing a live Metallica show, and has never stopped ever since.
Aside from playing alternative rock, Rusty is also a fan of blues and jazz music, although such genres are not so evident in his music production so far.

Since 2011 Rusty is full-time dedicated to Klogr and has released with the band 2 full length CDs, an EP, and a live DVD.